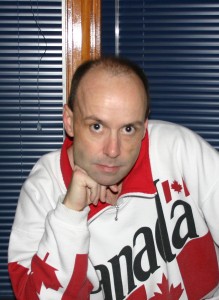 I was born and raised in northern Ontario and lived most of my life in my home town of Gogama. It is a small northern town between Sudbury and Timmins. As a child, I always enjoyed drawing.
Once I graduated from Ecole Secondaire Theriault, in Timmins, I enrolled at Sault College in the Visual Arts Program, where I was exposed to many Mediums and studios such as Print Making (etchings, lino blocks and wood blocks) Fabric and Fibers ( weaving and working with dyes) Painting ( water color and acrylics), Drawing (pen and ink, charcoal and pencil) and finally Advertising Art Photography (Black & White, colour and T.V. & Film/Video)
I attended Sault College for three years and majored in Advertising Arts with minors in Painting and Photography.
In 1982 I graduated with honors and had a group art show at the Gallery of Algoma titled "on the edge".
My first solo art show was in 1984 in Timmins at the Galleruche Gallery in the Centre Culturelle LaRonde. This show had different mediums from pen ink drawings, pencil drawings to acrylic and water color painting.
In 1986 I had my second art exhibition at La Galleruche where I specialized in pen and ink only.
In 1986 I was invited by the ministry of northern development and mines to expose my art work at Ontario Place in the northern Ontario pavilion for a week. This was such a success. I was invited back every year till 1992. In 1995 The pavilion was closed which was unfortunate because I had so much success there, and I was able to sell art work as far as Germany , England , California and all across Canada .
Northern Development & Mines would also invite me to display my art in Toronto at the Sportsman and Ski shows.
After my final show in Toronto , I thought that it might be time to expose my work in smaller remote areas of Northern Ontario . In 1992 I had an exhibition at the Centre Louis Edmond in Chapleau and not long after that one at the Galerie Paquin in Kapuskasing. Both had very good attendance.
In 1995 I then returned to Timmins at la Galleruche (Centre Culturelle Laronde) and centre Louis Edmond in Chapleau.
After those shows, I stopped doing art exhibitions due to the lack of time I had. Because I was a firefighter since 1986 and in 1994 I joined the volunteer ambulance team in Gogama. This took a lot of time and mandatory training.
Then, in 1997, I attended the paramedic program at Cambrian College and graduated with honors in May of 1998.
In January of 1999, I was hired as the coordinator of the gogama ambulance station and in March I attained my advanced emergency medical care assistant certificate and was then promoted to supervisor ER/ paramedic. This took a lot of time and energy out of me and I wasn't able to spend much time on creating new pieces of artwork.
Finally in 2003, after a long time I was able to produce enough pieces to have a showing in the promenade of the Timmins District Hospital .
In January 2004, we exchanged companies and I am no longer supervisor but still a paramedic so I am now looking forward to producing new pieces that will be updated on this web site. So I hope you will visit often and feel free to send any comments my way.
I would also like to thank the Ontario Art Council who have supported me in the past with material assistance, grants in 1984, 1986 and 1995 and also got me involved in the creative artist program from Sept. 1988 till march of 1989 at Ecole Notre Dame du Saint Rosaire in Gogama.
My main medium is pen and ink but recently I have started using acrylic paint and I will be sure to post them as soon as I complete them. My artwork is currently displayed in the Gogama general store in a section called Galerie Simoneau and also you will find sweatshirts, T-Shirts and hooded sweatshirts with my artwork on them. So if you are in Gogama, stop in and have a look.
In closing I would like to thank you for stopping by my web site and I hope you enjoy my artwork.